Who am I?
I am a wife, dreamer, creator, sister, survivor, believer, daughter, photographer, beach lover, 80's movie watcher, brain surgery survivor, quote collector, peanut butter & chocolate addict, triathlon attempter, kid shoe wearer, paper hoarder, 2 time Russian traveler, middle child, retired gymnast, coupon lover, friend, lyric knower, fried okra consumer, Christian, any time of day napper, jewelry maker, shopper, Southerner, make up disliker, aunt, competitor, board game player, and always a work in progress...

Why I blog...
I started my blog as a way to document things that bring goodness to my life. The "goodness" tends to come in the form of quotes, music lyrics, recipes, life lessons, how I recovered from an eating disorder, Christian inspiration, having hope through a brain tumor, photography, DIY arts and crafts, etc. I hope you'll find my blog as a place for encouragment, reflection with a little humor thrown in.
Ways You Can Keep In Touch:
Twitter: @Cthegoodness
Grab my Button!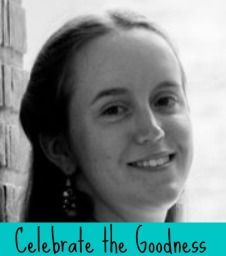 "Beauty is how your feel on the inside and it reflects in your eyes. It is not something physical."
-Sophia Loren